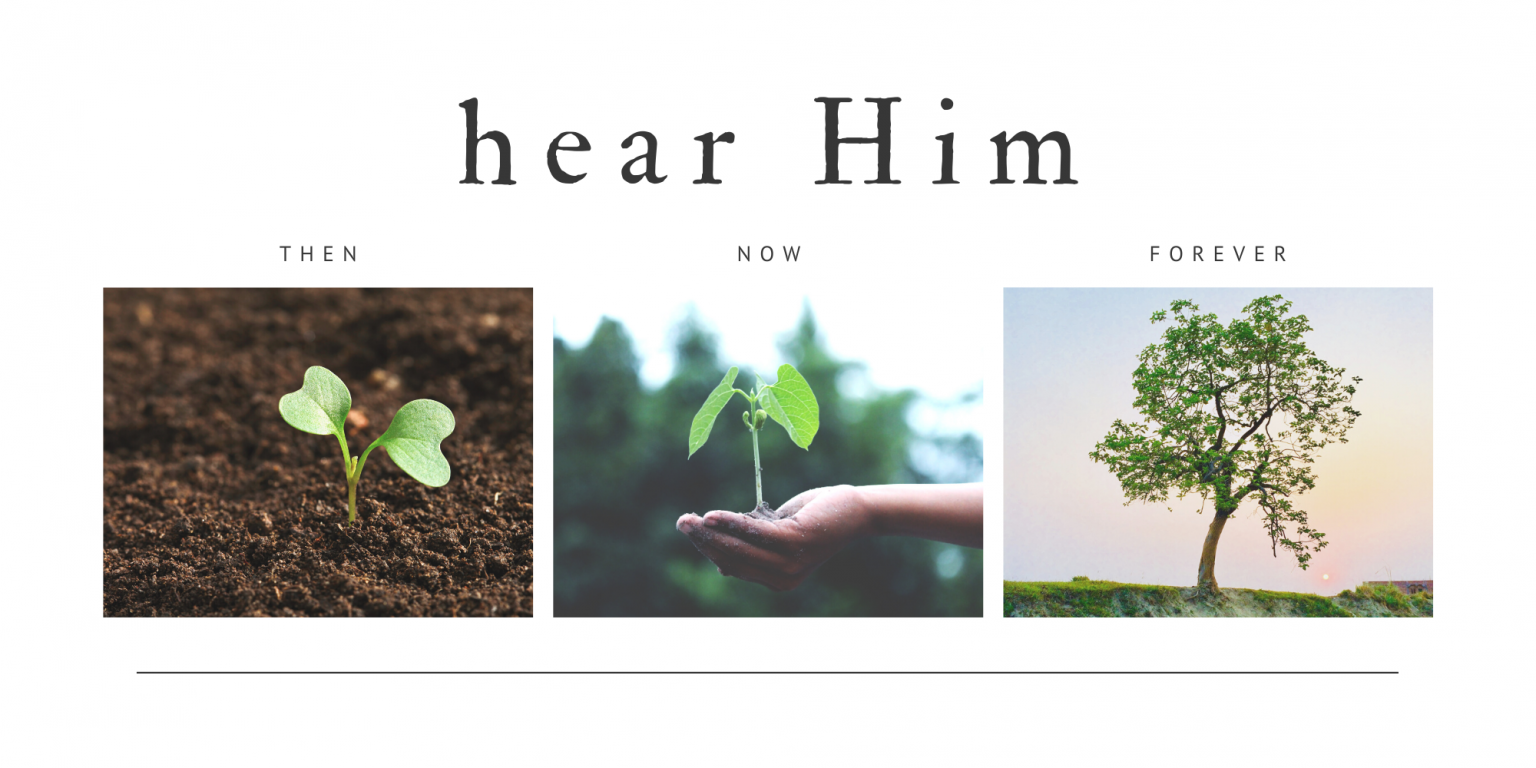 Dear Friend,
This is just a little letter to remind you that the Lord knows you and He has so much He wants to share with you. I think back to last April when I heard President Russell M. Nelson speak about receiving personal revelation :
"Pray in the name of Jesus Christ about your concerns, your fears, your weaknesses—yes, the very longings of your heart. And then listen! Write the thoughts that come to your mind. Record your feelings and follow through with actions that you are prompted to take. As you repeat this process day after day, month after month, year after year, you will "grow into the principle of revelation."

"I plead with you to increase your spiritual capacity to receive revelation. Let this Easter Sunday be a defining moment in your life. Choose to do the spiritual work required to enjoy the gift of the Holy Ghost and hear the voice of the Spirit more frequently and more clearly."

"Oh, there is so much more that your Father in Heaven wants you to know."

-President Russell M. Nelson,"Revelation for the Church, Revelation for our Lives"
These statements thrilled me! And I made the commitment, just like President Nelson urged, to make that Easter Sunday a defining moment in my life.
Now I look back over the past year and I am filled with gratitude. I am not perfect at hearing or heeding the Lord's voice. But, I have seen myself grow more fully into the principle of revelation than ever before.
I remember being about 14 years old and trying to make a decision about whether or not to go to a certain gathering with my friends. I wanted my parents to make the decision for me, because I wasn't sure if I should go or not. They wisely declined my pleadings and told me to find out my own answer. This was the first time I remember making such a difficult choice, and it wasn't easy. I made a pros and cons list, I wrestled with the ramifications of choosing one choice or the other, I prayed about both. I finally made a decision based on my own best knowledge, and then I prayed for a confirmation to know if the decision I had made was the right one.
I didn't feel anything. Did that mean it was right? Or was it a stupor of thought? Confused, I then tried making the opposite decision and presenting that to the Lord. Again, nothing. Perplexed, I finally decided not to go. I didn't hear a voice, nothing came to my mind or heart at the time. But after making the decision and going forward with it, I felt at peace.
Because of that experience, I realized at that young age that I really didn't know how the Holy Spirit spoke to me, but I wanted more than anything to find out. For the next few years, I didn't just go to the Spirit when I needed to make an important decision. I asked for ideas in how to serve my fellowmen, how to grow and develop my gifts and talents, and I asked for comfort when life gave me a stormy trial.
Little by little, I started recognizing how the Spirit's voice sounded to me. Sometimes I felt warmth in my heart, at other times I felt words in my mind, and still other times, I would receive flashes of inspiration or ideas.
Fast forward to President Nelson's instructions to increase our spiritual capacity to receive personal revelation. My heart jumped when I heard his words, because I had been intently going to the Lord day after day to receive His counsel and comfort, and ask Him for an errand for the day. I find it profoundly interesting when we're prompted to do things or change things before we receive specific prophetic counsel–almost as if the Lord is preparing us to receive the counsel before it's even given.
Now, one year later, General Conference all revolved around one central theme: "Hear Him."
I've loved pondering on these two simple words often over the past few months. It's still a journey, it's still a learning process to discover how the Lord speaks to me. But, despite my imperfections and weaknesses, I am listening. And He is speaking. I can feel His words come to my mind and heart like little whispers of inspiration, like little nudges to change, like little words of peace warming up my heart.
And it's one of the greatest gifts I could ever receive–this knowledge that the Lord can indeed speak to me and I can hear Him.
#hearHim